Every now and then I see "leadership" being contrasted to "management", where management is out in the cold and leadership is presented in a more positive way, as something desirable. To me they are complementary; we need 'both-and'. The polarization is by no means surprising. Development often happens in pendulum movements. But if you read management as 'control and command' and leadership as 'to lead with vision and inspiration', there is still one (at least one) piece missing and this one is essential when we act in complexity. Which we increasingly do. Human interaction is complex. Increased globalization and digitizations further reduces predictability in our businesses and societies (this is sometimes called VUCA: Volatile, Uncertain, Complex, Ambiguous). Suboptimizing solutions to problems also tend to create new problems and increase complexity as they come from a reductionist perspective which is often the case when we rush solutions.
So, we keep debating "management" and "leadership". But how do we make sense in complex times? The missing aspect is inquiry, the learning process. In research studies of the communication that takes place in successful management teams compared to low-performing management teams has shown that the successful management teams spend up to 20 times as much time on exploratory issues. In complex times not everything can be handled with speedy answers or recipes. This can be very uncomfortable and stressful to people who prefer clarity and control. We need to practice, to strengthen the muscle of dealing with complexity in order to act consciously (not in a reactive way neither on autopilot). An opportunity to experiment was arranged last week jointly by the three firms Cultivating Leadership, Harthill Consulting and MDV Consulting in London. Jennifer Garvey Berger summarized that in complexity what matters is strengthening relationships, understanding forces rather than exerting control, proceeding in emergence rather than being focused on planning, and a readiness to work with boundaries and perspectives rather than a sense of objective truth.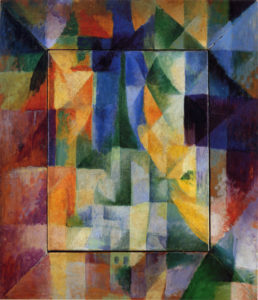 Leading in complex times, the following are some areas to engage with:
– Seeing systems and system dynamics
Are problems caused by simplified solutions (suboptimization)?
How do we interact within our organization and with customers?
– Seeing the matter from a different perspective
What is so obvious to me that I do not see it?
How is my balance between inquiry and advocating?
– Explore, experiment and reflect
Do we have exploration at all levels (I-We-System)?
Do we have a balance between reflection and experimentation — a truly learning organization?
Take a moment to think about what you need more of and what will be your next step.
Welcome to contact me for further exploration, maybe a sensemaking workshop!
Special thanks for inspiration: Jennifer Garvey Berger, David Rooke, Mike Vessey, Klas Orsvärn, Philip Runsten, Andreas Werr.