In times of transformation, change and complexity, how do you make sense of what's happening? You cannot remove uncertainty, but you can learn not being intimidated by it. In times of digitalization and disruption, sensemaking is one of the core capabilities, according to both research from MIT and the Institute of the Future in their report Future Work Skills 2020.
How do you navigate in complexity?
How do you work with coherence and scaffolding? I give workshops on sensemaking and leading in complexity. We make use of the Cynefin framework and more.
Three important aspects in sensemaking are:
Input from multiple sources. Cognitive diversity.
Framing och re-framing.
Experimentation. Double-loop learning.
"All projects should start with such a workshop!"
/Previous participant
For whom: Executives, managers, team leads, HR-specialists, project managers, intrapreneurs or entrepreneurs.
What: A mix of knowledge, experience, examples and exercises. You get insights and tools that you can apply directly in your work.
Purpose: Strategic agility that matches the level of change and complexity of the 21st century.
Welcome! Contact me
Anna Lundbergh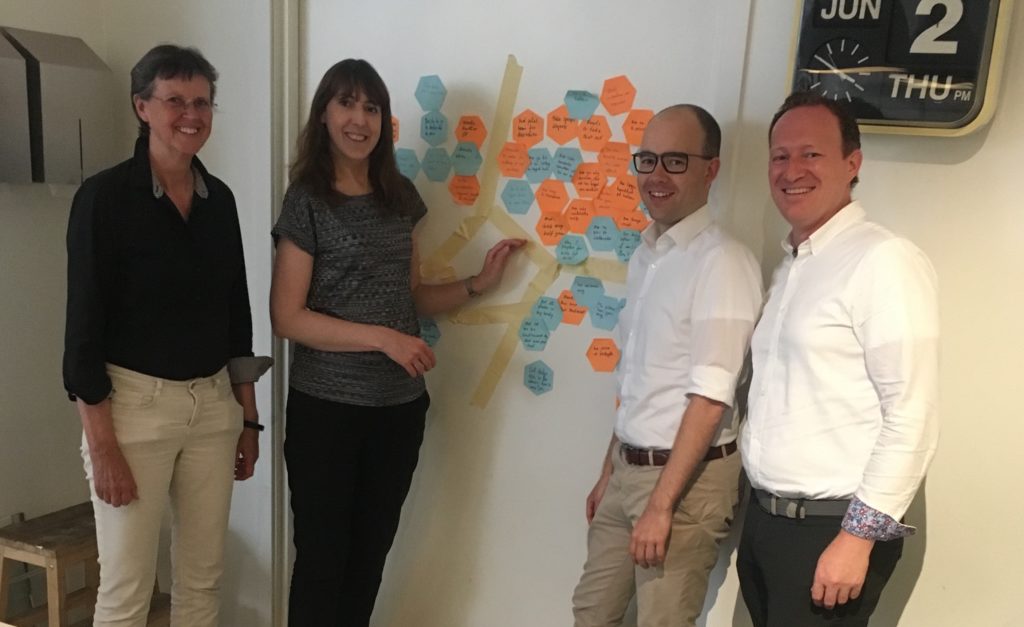 Fruitful discussions around the Cynefin framework.