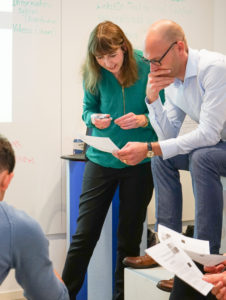 In complexity, development is non-linear. It emerges through interactions in the network that allows people, ideas, information, and resources to flow, connect and spur successful innovation. Learning labs means creating room for learning by doing and dealing with paradoxes, tensions and adaptation. This creates opportunities for growth and development. You cannot remove uncertainty, but you can learn not being intimidated by it.
With twenty years of experience in change and transformation, this is my philosophy:
Change should be rooted in initiatives to improve services and processes for customers, society and employees, ie to create value for someone.
Change is nothing you implement, merely orchestrate; change is not linear but a multi-faceted process.
It's the people in an organization that owns and makes a change happen. I am a partner, coach and mentor helping you with perspectives and not making unnecessary mistakes and get leverage from your efforts.
Read my article on enabling value creation. Let's talk!